You may have read our blog on water-wise bathrooms and their growing importance in today's world. Water is a precious resource and our water saving bathroom products ensure that everyone can play their part in water conservation with minimal inconvenience. 
Cobra Focus basin mixer – the latest in water-saving bathroom products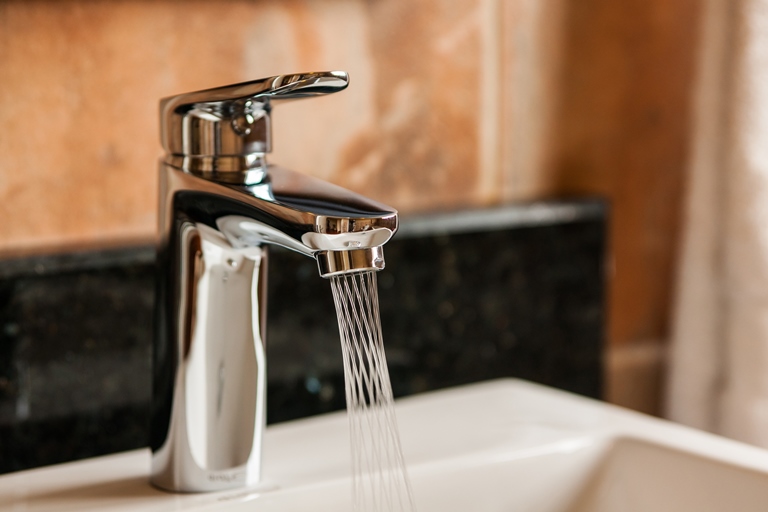 Incorporating a water-saving bathroom product can enhance rather than compromise the aesthetic impression of your bathroom. With the Cobra Focus basin mixer – a new addition to our stocklist – you will be saving water elegantly and efficiently. Combining a sleek, modern design and state-of-the-art water-saving technology, this basin mixer is the perfect addition to the contemporary eco-friendly home and environmentally friendly public spaces. With a flow rate of just 1.9 litres per minute and exquisite diamond spray water patterns, the Cobra Focus is a must-have water-saving product for your bathroom.
Grohe Showerheads
Day Zero was a daunting experience for many Cape Town residents, who were required to diligently monitor the water consumption habits, including when showering. Fortunately, products like the Grohe showerheads are designed to drastically decrease the amount of water used. Advanced engineering accompanied by quality materials and first-class designs make these showerheads the ultimate water-saving bathroom product. Grohe EcoJoy hand showers feature either an integrated flow limiter or an Eco button/spray dimmer that lets you decide when to reduce the flow of water. These superior and eco-savvy products can reduce the amount of water used for your shower by up to 40%.
Duravit DuraStyle wall-hung toilet
You will never have to say the "If it's yellow, let it mellow. If it's brown, flush it down" phrase to yourself ever again with this incredibly efficient toilet from Duravit.
The open design of the Duravit DuraStyle toilet enables an innovative water flow the technological component of this design ensures that the smallest volumes of water can create an efficient flush. This toilet is the perfect match for the modern home that cares for the environment.
We would love to bring you one step closer to creating the most beautiful bathroom that has minimal impact with these water-saving products. Get in touch if you would like to discuss this possibility