A COLLECTION OF GROHE CERAMICS TAPS & MIXERS, CAREFULLY SELECTED FOR BOTH EYE-CATCHING AESTHETICS AND SUPREME PERFORMANCE.
While each range is curated to ensure all elements fit together with perfect precision, offering the right technical fit, no water splash and optimised comfort, each range also allows for differing needs and styles, ensuring, no matter your personal taste, there is a GROHE Perfect Match for your bathroom.
Begin exploring your Perfect Match based on your style preference and bathroom needs: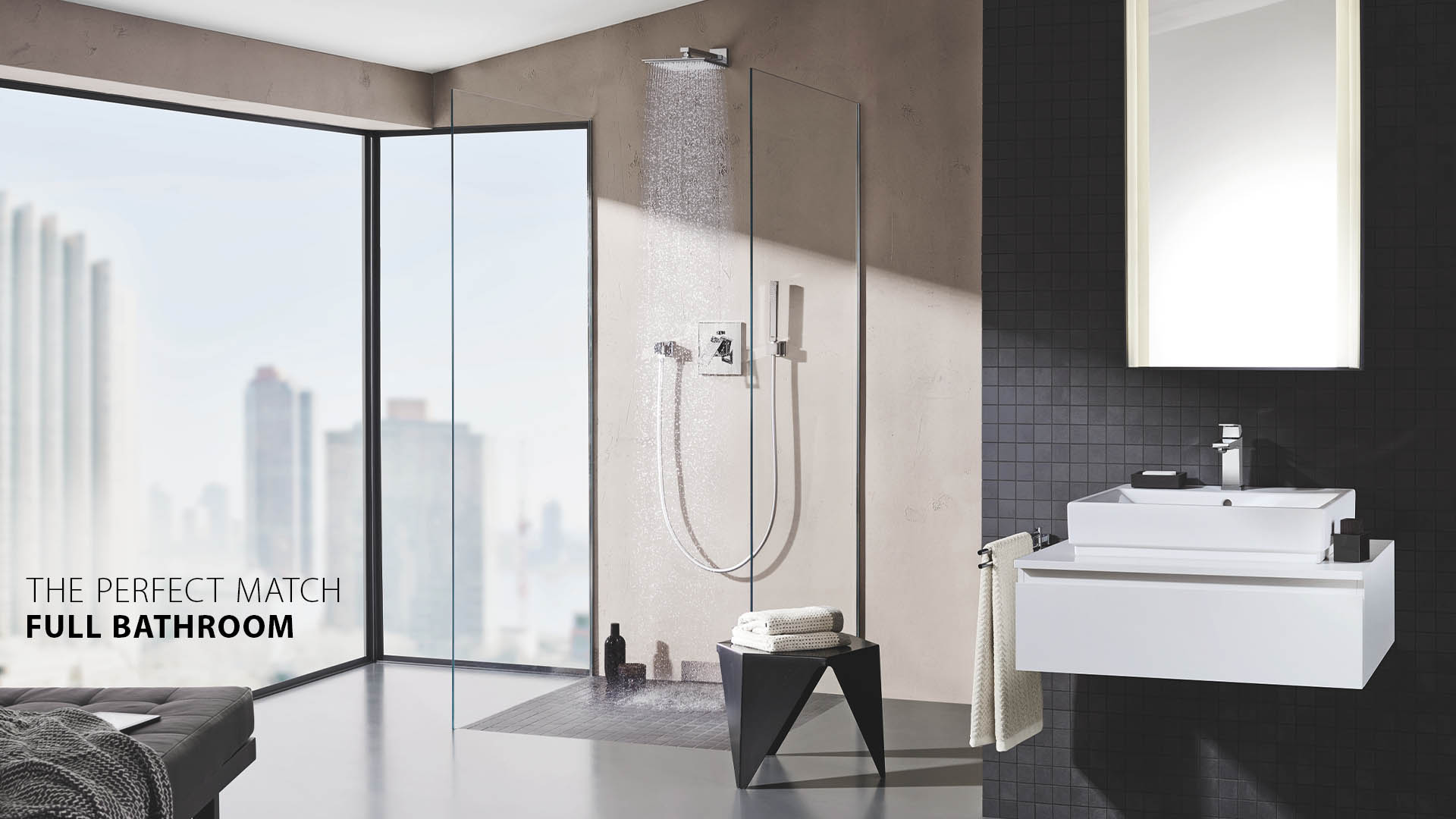 We are a proud supplier of Victoria + Albert baths and basins, you can visit our showrooms to find these elegant products on display. Victoria + Albert creates beautiful freestanding baths and basins and is a British brand with a worldwide reputation. They are at the...
Richmond Group celebrates its 20th birthday this year, and we thought it would be fun to take a look back at how bathroom design trends have changed since the turn of the century. Just like fashion, interior design trends tend to make comebacks, whether we like it or not. 
When it comes to relaxing, there's nothing quite like taking a bath. While bathing may seem like an act of pure self-indulgence, a bath has many health benefits besides helping you get clean. A new type of bath, the power bath, defined as one that lasts for more than half an hour, is gaining popularity.