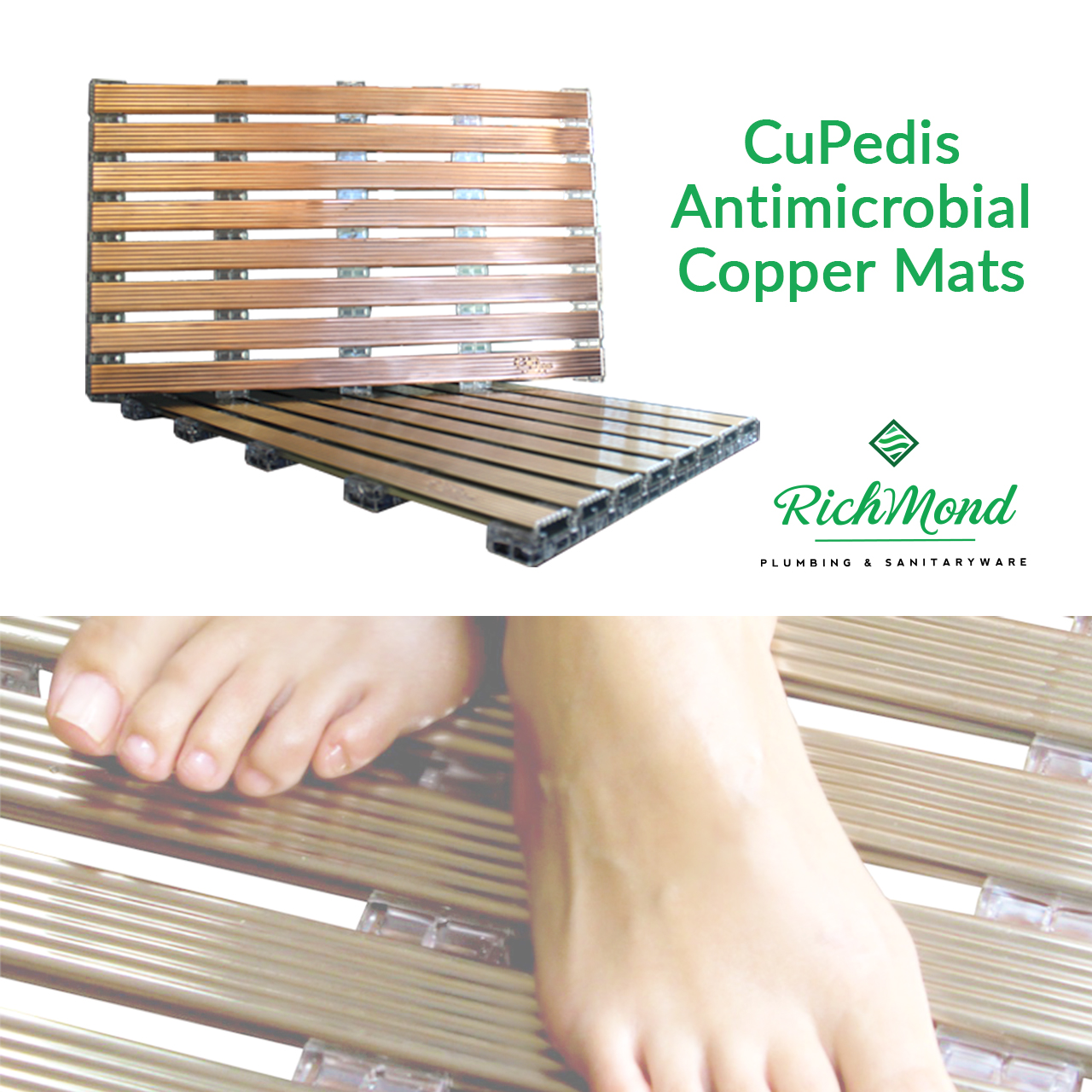 Antimicrobial Technology:

The CuPedis Copper Mat
Did you know that Copper is a natural, passive, antimicrobial material? Not only does Copper kill bacteria efficiently; it also kills viruses. Copper surfaces tend to kill the virus in about four hours. 
Introducing Revolutionary Antimicrobial Technology: The CuPedis Copper Mat is an antimicrobial copper bath & shower mat, especially designed for you to fall in love with your feet all over again. This copper mat continuously kills bacteria, prevents infection of athletes foot and other fungal infections. 💚
Available with a Copper coloured finish ( R 1 397.25 Incl Vat ) as well as a silver-coloured finish (R 1 552.50 Incl Vat )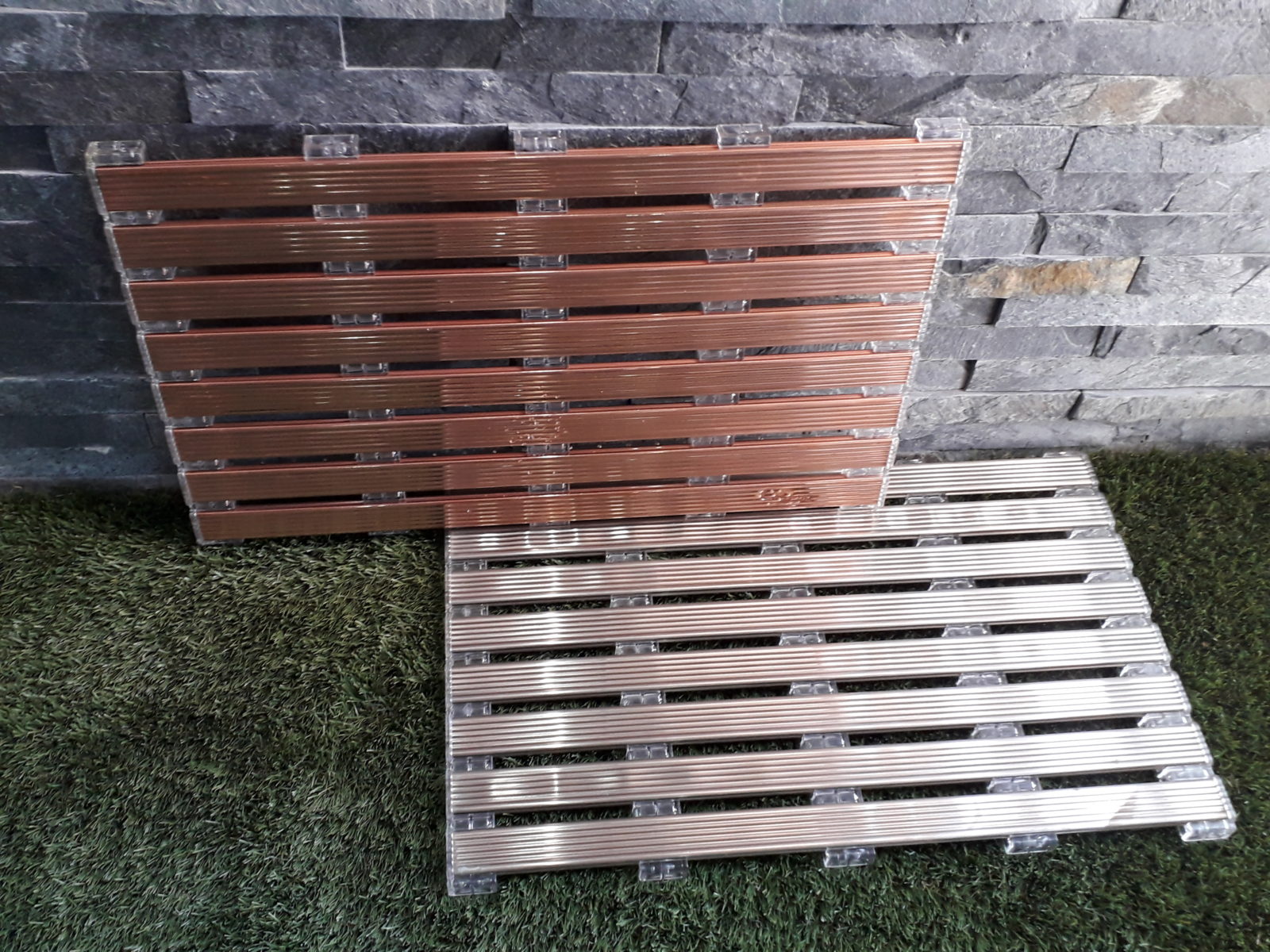 Kindly Note: Grohe bodies are sold separately.