Mirrors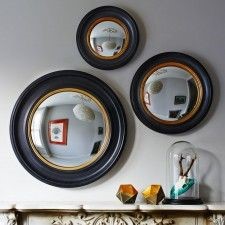 A medium-sized mirror in a bathroom will give the illusion that it is bigger than it actually is. What we're talking about here isn't the physical appearance of a space, it's about the feeling. If you feel like you're in a spacious bathroom, then we think that's a win.
To optimise this illusion, try putting convex-styled mirrors, like the ones below, into your bathroom.
It would be even better with a snazzy Geberit Bacino washbasin, in all its soft-cornered magnificence, below it, too.
Makeshift décor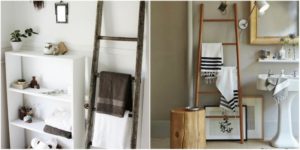 If you are like pretty much anyone who lives in a house, you probably have a garage or storage room where you store unwanted things. Well, it's time to give those unwanted things a purpose in life again. How about hanging your towels on an old wooden ladder? Not only does it look super quirky, it is a practical solution to those towels that just won't stay on the hook on the back of your bathroom door.

Corner Basins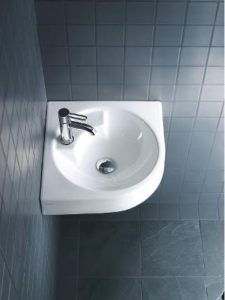 …like this one from Duravit's Architect series are a great way to make your bathroom flow more and to free up space. Try incorporating a corner sink into your little guest bathroom, or even your own, so you don't feel claustrophobic – So much more room for bathing and grooming activities!
We also think that a corner washbasin offers a unique aesthetic to any bathroom it is in.
We would love to chat with you more about the wonderful ways we can help you totally transform your bathroom. Please get in touch? https://richmondgroup.co.za/contact/