The kitchen is the heart and soul of a home, where people are lured in the morning by the aroma of coffee and meet at the end of the day to the soothing sound of chopping and simmering. Maybe 2019 is the year for that kitchen renovation that's been on your mind? Here are the essentials for a modern kitchen that family and friends will love gathering in.
Mix it up with premium sink mixers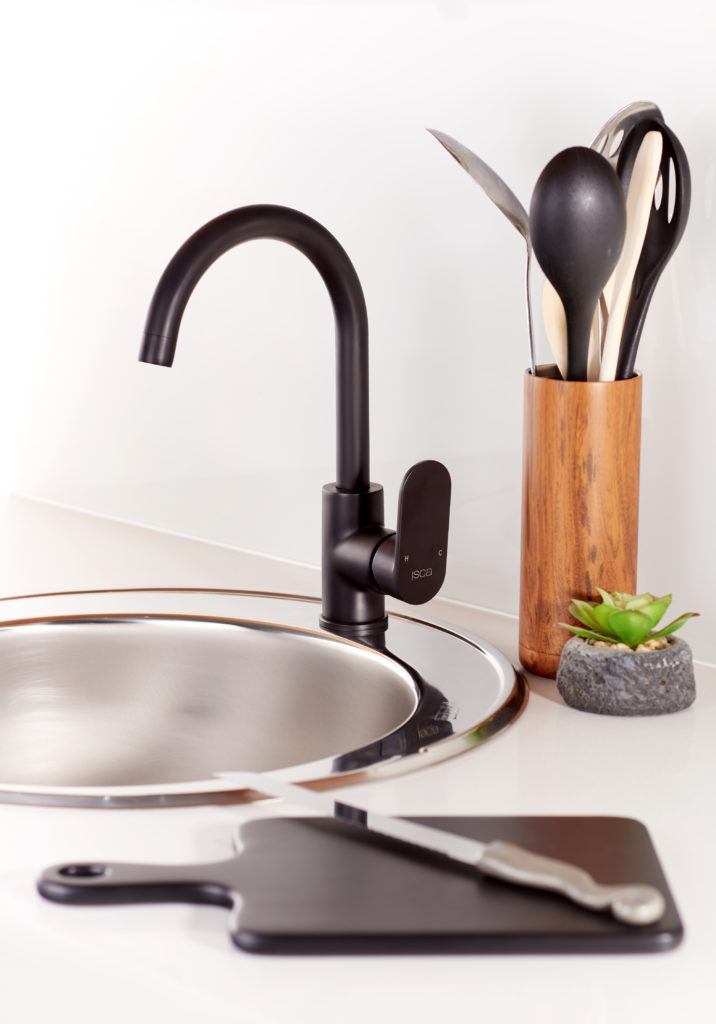 There is no end to imagination or experimentation in the kitchen, whether you are creating a new recipe or choosing an essential element that will take your meals to the next level. Every modern kitchen is fitted with a sink mixer, and it is important to select one with a superior reputation for quality. The ISCA Bordo Round Kitchen mixer in Ebony is a bold yet sophisticated kitchen addition, celebrated for its outstanding and enduring performance. If you are inclined towards a slightly more professional tool, the Franke Mirus Professional is an idyllic option that is favoured by avid foodies with a taste for technology. The flexible handle minimises mess and makes the dreaded clearing up process that much easier.
To really heat things up, consider the Grohe K7 Sink Mixer, which has been aptly described as a tap with 'professional looks and professional features.' With its fusion of crisp, architectural styling, culinary experts who will settle for nothing less than the best covet this mixer.
A superior sink – an essential for a modern kitchen
There is nothing more frustrating than trying to prepare a meal while navigating an obstacle course made up of chopping boards and dishes that have already served their purpose. This is why we never underestimate the value of a sink that is durable and attractive. The Franke Maris Onyx sink is manufactured by precision Swiss technology and has a gallant, square shape that compliments a contemporary kitchen design. The Fragranite material prioritises hygiene and is highly resistant to burns and scratches, so this sink is a highly acclaimed kitchen all-rounder.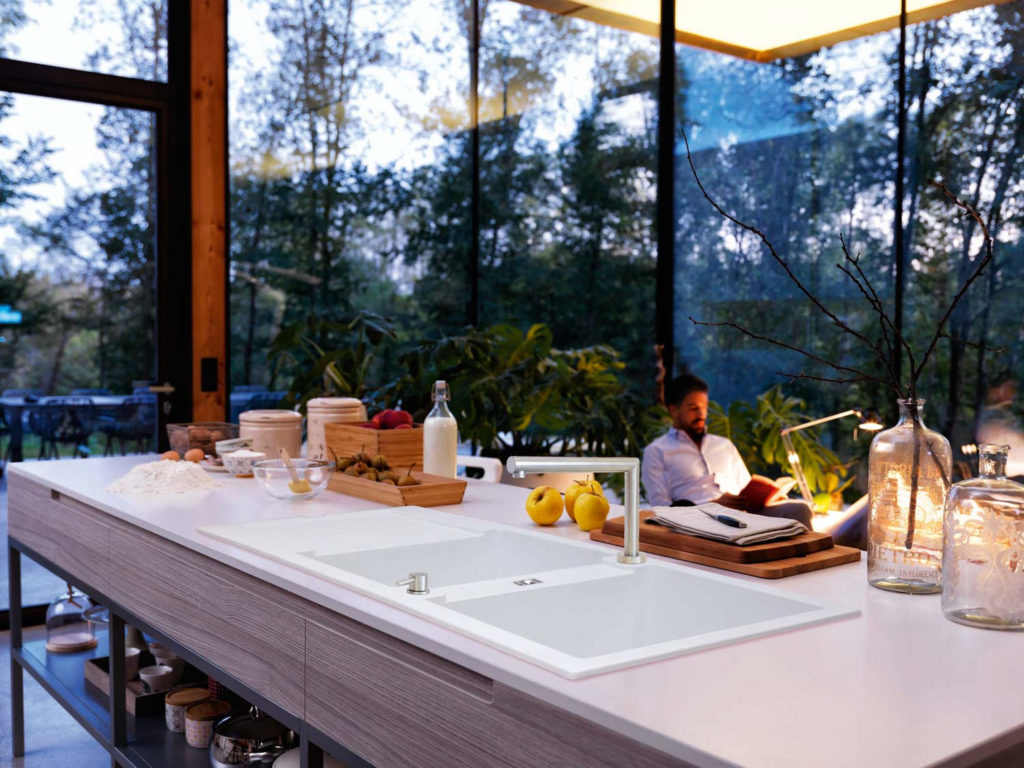 While all this information sinks in, we have one more option to tempt you with. Blanco Silgranit™ proudly boasts an enviable combination of resistance and elegance. These sinks consist of 80% granite and can withstand any chaos and mayhem that may erupt in the process of creating meals and making memories. Its sleek, modern aesthetic allows this sink to seamlessly fit into a modern kitchen.
If you are in KZN and like the sound of these comprehensive and creative kitchen essentials, then get in touch or visit our showroom! Make 2019 the year you transform your kitchen.