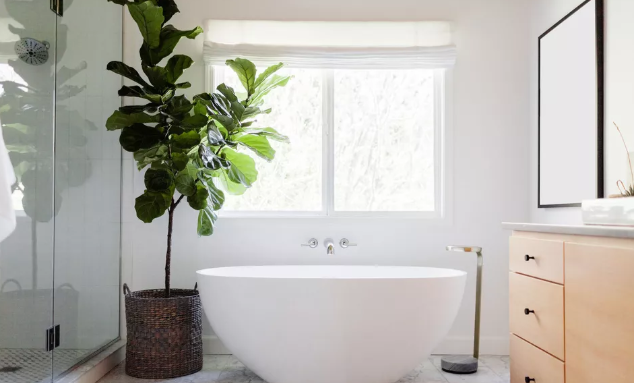 Image courtesy of Lauren Edmonds
2020 is the year for big change, and bathrooms are beginning to look very different, compared to what they used to look like a couple of years back. Steering away from the clinical all white design, 2020 bathroom trends are headed in a natural yet edgy direction, and we're loving it!
Take a look at the four biggest trends of the year below and see which ones work best for your bathroom.
Concrete Bathrooms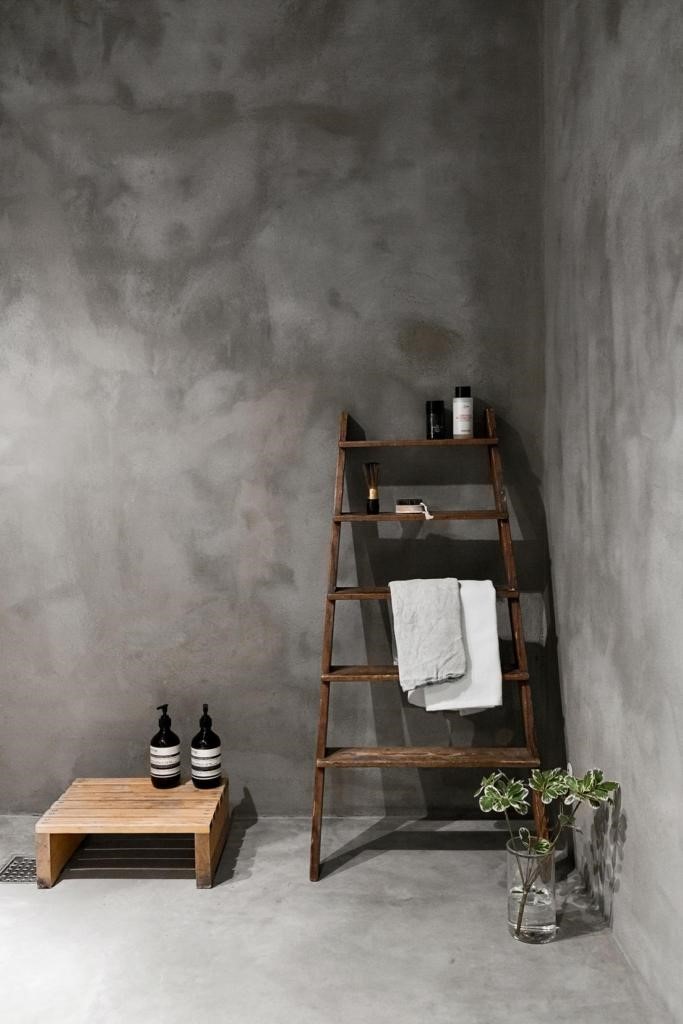 Image: cocolapinedesign.com
Concrete may seem like a strange finish to find in the bathroom, but you'll be pleasantly surprised by how well it works in this special space. Be it counter tops, floors or walls, the calm and collected colour of concrete moves bathrooms from basic to breathtakingly beautiful and makes white bathtubs immediately stand out.
Biophilia is Big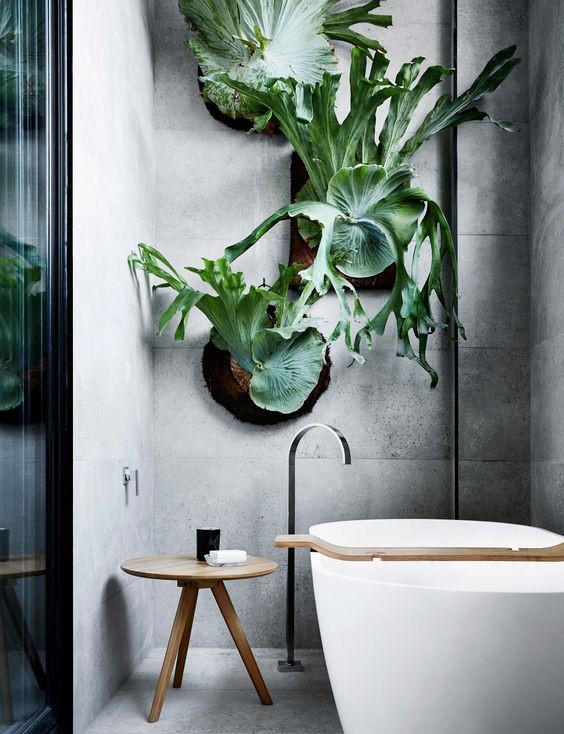 Image: badewanne.azoreangateway.com
Biophilia is one of the most popular 2020 bathroom trends, and it works especially well when it comes to creating a special sanctuary with a relaxed atmosphere. Whether you furnish this spot with ferns, aloes or wild banana, you'll instantly freshen up the look of this space.
Freestanding Bathroom Basins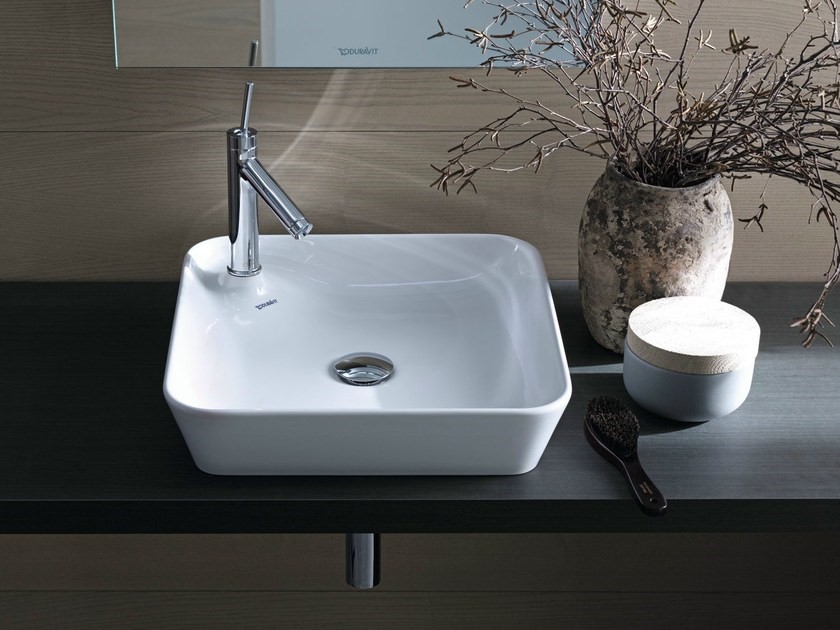 Image featuring the Duravit Starck 1 Washbowl
Although there has been interest in freestanding bathroom basins for some time, this basin style will receive even more spotlight in 2020. Oval, round, asymmetrical or square, this striking bathroom essential is sure to stay in style with its practical benefit of confining messy splashes, and its aesthetic appeal which quite literally stand outs!
Textured Flooring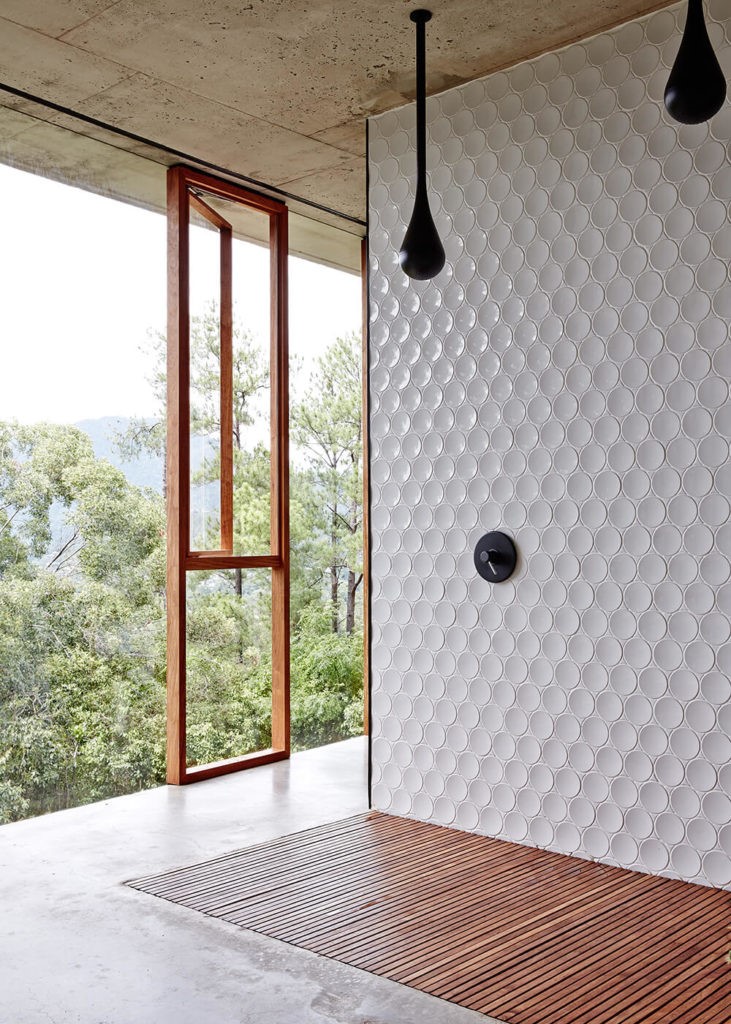 Image courtesy of Sean Fennessy
There are many different options in terms of textured bathroom flooring, but 2020's favourites are pebbled and wooden slatted flooring (only particular woods like cedar can withstand water and humidity). Imagine the feeling of pebbles massaging your feet or the warm comfort of wood underfoot!
Do any of these 2020 bathroom trends speak to your design tastes? Get in touch with us  if you'd like help finding taps, sanitaryware, furniture and accessories, to go with your favourite trend of the year.