The marble versus porcelain debate shows very little sign of abating. And with good reason. If you are renovating your bathroom, extending your home or building from scratch, you will want your finishes to be beautiful, practical, and timeless.
Our choice of tile for our bathrooms is almost endless – marble, porcelain, ceramic, quarry, granite, travertine or sandstone – and more.
However, discerning homeowners still opt for marble, appreciating the creamy colouring and gently veined look of this stunning stone. We know, though, that while we want our bathrooms to be beautiful, we also need them to be hardy and practical. This means that we have to ask some searching questions before we decide on our bathroom tile of choice.
Marble versus Porcelain Tiles In A Bathroom
Beauty Is In The Eye Of The Beholder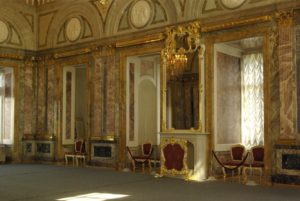 If you are considering marble in your bathroom then your biggest concern is likely not going to be cost. Marble is pricey, no doubt about it. We love the unique quality that marble brings to our space, with each stone telling a different story in its own quietly sophisticated way. Without a doubt, marble brings an exclusivity to a room without even trying – and has been doing so for thousands of years.
Advances in all things technical have granted the porcelain tile market a new lease on life. Man-made from clay and therefore available in a myriad of shapes, colours, sizes and designs, porcelain can mimic any other product available – including marble. While porcelain can certainly work as a very close lookalike, there will inevitably we a repeated pattern in your tiles which we don't see in marble.
Pros and Cons Of Marble And Porcelain Tiles In A Bathroom
Marble is a soft stone, which allows it to be machined into a large, seamless slab, cut or tumbled into smaller tiles, and even used for small mouldings in the bathroom. Baths or basins can be carved out of marble slabs – a truly exquisite look for those who want the wow factor.
However, being a naturally occurring product marble is also porous. Care needs to be taken in showers or basins to avoid staining (from products such as hair dye or some soaps) or etching from acidic cleaners. Marble also contains various minerals, as you would expect. This can pose a problem if the slab contains high levels of iron which will rust in a wet environment and discolour the floor and walls.
Porcelain, on the other hand, comes as an impenetrable tile and needs no additional sealing or special cleaning products. It is a more cost-effective choice, easily available, and easy to install and maintain – making it a viable imposter if you aren't ready to commit to the marble alternative.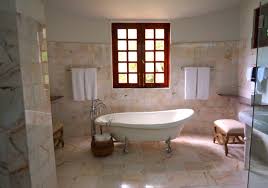 If you have your heart set on marble tiles or slabs for your bathroom, then you have a wonderful choice of colours and styles available to you – fresh from nature's bounty. You are also guaranteed a classically timeless and totally unique bathroom which you can enjoy for decades.
To complete your look, we encourage you to visit our showroom in Glenashley or Ballito to source the best bathroom accessories. Contact us for more information.