We are in a brand-new year, which means it's time to ditch the old and bring in the new. It appears it is easy to follow the crowd when it comes to design trends and styles, so we thought that 2018 should be the year we encourage people to be different. It's time to stand out.
Since it is the year of trying new things, we have come up with a few ways to make your space unique yet still eccentrically designed. Have a look:
Handcrafted décor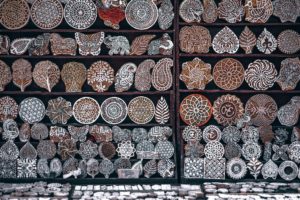 Nothing says 'personal' and 'made with love' like something you made yourself. Whether you painted a pot or made a lamp from twigs, handcrafted decoration adds character to any room it inhabits. For example, have a look at these hand-painted plates and bowls – they will most certainly draw anyone's attention to how they look and your attention to personal style. Maybe it's time to put on your DIY hat to be different in 2018!
The year of dark woods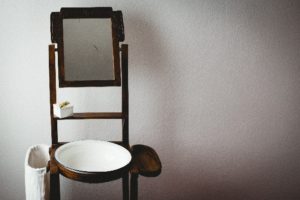 We know that dark wooden furniture is normally reserved for the bold and brave decorators, but what legitimate reasons are there for being afraid? A vanity in dark wood such as this one will likely be the centrepiece of any bathroom, and think of all the ways to decorate around it! Try dressing your Duravit Bagnella washbasin with a dark wood framed mirror above it. Dark wood can be matched with pretty much any light or bright colour, pot plant or painting.
Bold florals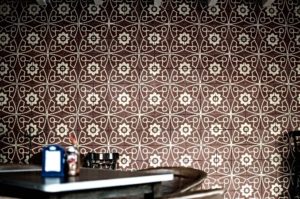 We know that florals are an easy go-to when it comes to decorating pretty much any space. Again, we're trying to encourage you to be brave! Who says an entire wall of a bathroom can't be filled with floral patterns? This is one way of separating your space to others, and one way of being different. If you have a bland wall that needs some spicing up, try a floral wallpaper or even floral tiling. The Amalfi bath by Victoria + Albert would also look beautiful with this as the backdrop.
If this sounds appealing to you and you would like our professional help, then let's get in touch! Contact us here: https://richmondgroup.co.za/contact/