Keeping an eye on current design trends isn't just important for people looking to renovate. Estate agents often say that the kitchen sells the home and an outdated kitchen can have a severe impact on the value of your home if you're looking to sell.
The good news is that kitchen design trends tend to change much slower than the other rooms in the house, so an update done now will last for years. There's a few very easy things you can do to bring a tired kitchen right up to date and we've compiled a list to of our very favourite 2020 kitchen trends to inspire you:
Dramatic Colour
White kitchens will always be in.  They're clean, bright and inviting, but what we're seeing now are dark and dramatic colours taking over the kitchen. Think Pantone's colour of the year, Classic Blue, or dark green, or even black! If you just want to dip your toe in and not transform your entire room, why not just paint your bottom cabinets or the centre island? If you are going with a dark cabinet colour, remember to keep the countertops and backsplashes light to balance it out.
Fun Backsplashes
This year, we're moving away from tired old backsplashes. We're seeing honeycomb or herringbone tiles, and even natural stone cut into crazy shapes like keyholes! This is also a great space to incorporate some of those bold colours into your kitchen.If you're worried about committing to something permanent, we've spotted some peel and stick backsplashes that can easily be swapped out when you're in the mood for a new look.
Eye Catching Sinks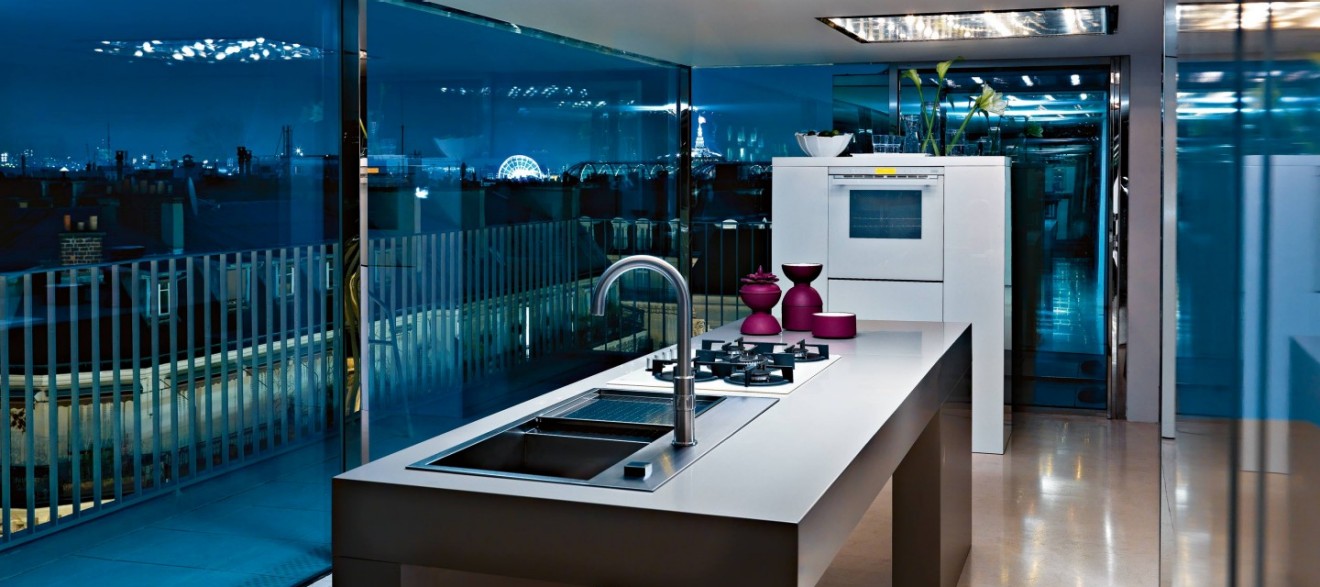 Updating your kitchen can be as simple as changing one key piece.  This year, we're in love with bold statement sinks. Think deep farmhouse sinks in copper or one of Franke's stunning fragranite offerings. Your sink should reflect your kitchen's personality and can be a great starting point for a complete kitchen makeover!
Statement Taps
Another easy way to bring some life to your kitchen is by changing your taps. Now is the time to start playing around with different finishes, like brushed copper and brass. Both of these look amazing against the dramatic wall colours and backsplashes we've been so in love with. For an extra pop of colour, match your cabinet handles to your new faucet or taps.
2020 is all about injecting some of your own personality into the room.  Whether you choose to go all out and redo the whole room, or just use one or two things from this list for a quick facelift, a well-designed kitchen is one where you feel happy and comfortable creating meals and memories for your loved ones.  We hope this list has got your creative juices flowing and that we will see you in one of our showrooms soon!