A Fresh Start to the Year.
We have all come to love the colour Greenery this year, with it being the Pantone colour of the year and making its way into our hearts. We are yet to find out the Pantone colour for 2018, but we wait in anticipation for this. For now, though, it seems that colours are extending from the boldness of Greenery into a bright and cheerful direction for 2018.
Look at these beautiful colourways below.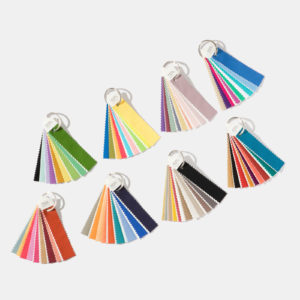 It's time to take part in all this colourful magic and start the year off with a fresh new approach to your bathroom or kitchen. Let's look at some simple ways to achieve this.
Add some fun new appliances and accessories.
The beautiful thing about adding pops of colour to your home is that it doesn't have to be permanent if you don't want it to be. You could switch things up monthly or yearly if you like, to bring some variation. Stick to your standard neutral bathroom or kitchen colour, but add hues of colour through the accessories or appliances you use. A simple white kitchen would look incredible with a lime green or teal kettle, toaster and mugs for colour. Complement your gorgeous appliances with a Bellini Butler Sink from Richmond for the ultimate luxurious kitchen.
When it comes to your bathroom, some simple accessories will do the trick in brightening up your space to match the beautiful Pantone colours for 2018. Add some bright yellow towels, some potted succulents or a colourful bin to easily and effectively bring in colour. The kohlerafrica Cleo™ bath would look incredible mixed with towels in similar colours or a gorgeous bright rug.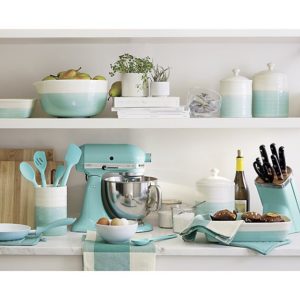 Add a touch of paint.
You don't need to go over the top when it comes to painting – a simple square section of your kitchen or bathroom in a bold Pantone colour would do the trick. Paint (or tile) the wall between your stove top and cupboards in a bright yellow for a fun and effective pop of colour. Paint your bathroom door in an aqua blue or behind the mirror in a deep red. Be daring, knowing that you could always switch it up again at a later stage.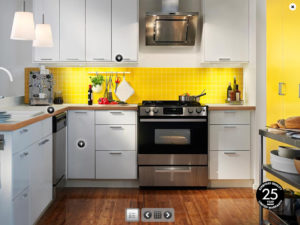 Go back to nature.
Any space is made alive by a simple bunch of flowers (or three). Adding a colourful array of blooms to a neutral kitchen or bathroom will immediately uplift the life of the space.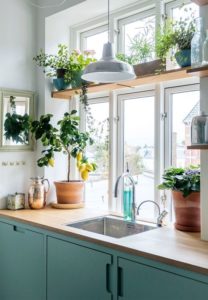 Get creative this year with simple ways of uplifting your home to bring about that much-needed change of scenery. It can be as inexpensive or expensive as you like, it all depends on your creative juices and what you have in mind.
Let's chat about how we can help you achieve a fresh new look in your kitchen or bathroom this year. January is the perfect time to get started and we can't wait to help you. Our expert staff will help you create the space of your dreams. Contact us today to make an appointment.