Metals are coming back into the design spotlight and we are so excited about it! Our focus is on copper as a timeless and elegant decorative option, but it can be easy to get wrong. We have compiled the best ways to go about decorating with copper.
The renaissance of classic metals
Metal in a bathroom is usually associated with the pipes (exposed pipes are still cool if incorporated in the right away) and the like. Modern metallic finishes is an emerging decorating trend and we have deemed it worth anyone's time! Whether you introduce a copper bathtub into your bathroom or keep it subtle with a metal frame mirror, metals such as copper add an air of sophistication to the modern bathroom.
Go big and bold
Sometimes it is easier to decorate and design with one, bold piece in mind – something you can design around. A copper bath, for instance, could stand in the middle of your bathroom as the centrepiece, and you can then decorate accordingly. Décor is usually easy to match by sticking with simple, solid colours so that the room does not look too busy. You don't want the centrepiece to be overthrown so keep in mind that you want it to stand out amongst the other design elements.
Alternatively, you could place your bath against a copper background – look how stunning the Edge bath in black by Victoria + Albert Baths looks against that metal-looking wall!
Light it up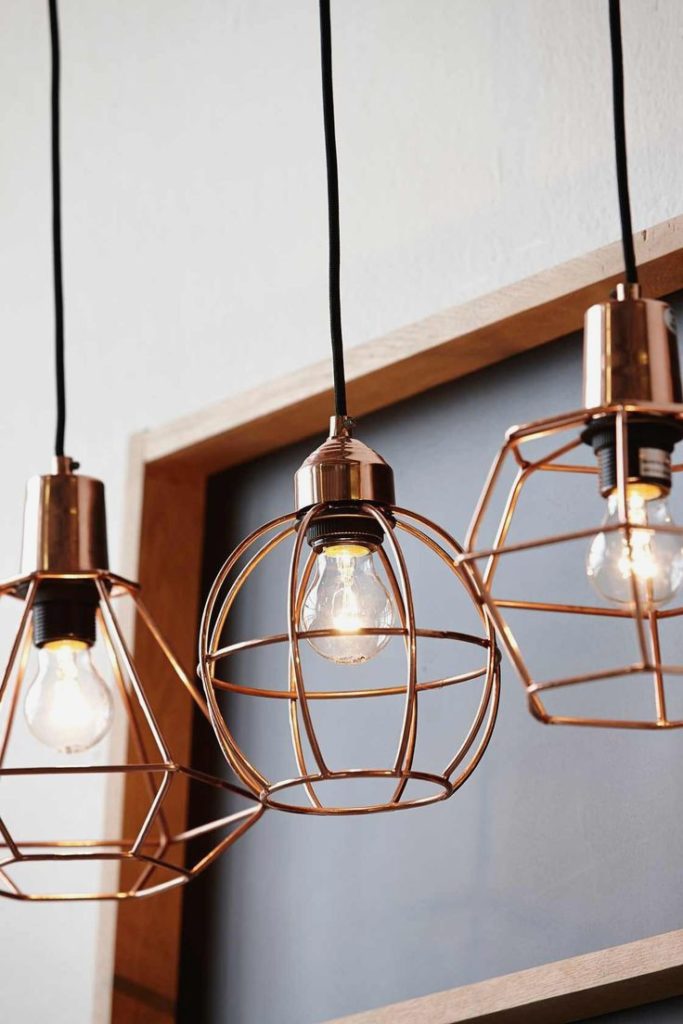 Your bathroom will automatically be transformed with the inclusion of decorative lighting. When decorating with copper, you are not limited by the floors, walls, and fixtures – funky-shaped or coloured lighting can make a difference, too. Copper-coloured chandeliers and stunning ceiling lamps can give your bathroom a chic and magical touch.
Decorating with copper fixtures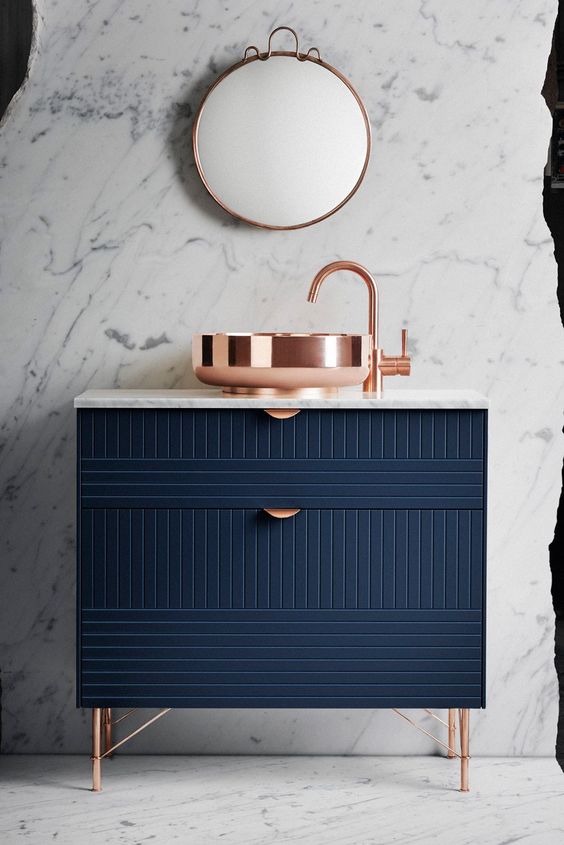 If you are looking to do away with the usual chrome bathroom fixtures, then rose gold or copper fixtures are an elegant alternative. The Bathroom Butler colour range boasts three colour finishes for your bathroom accessories, rose gold being one of them. We think that polished rose gold or copper elements in a bathroom are trendy and sophisticated when incorporated in the right way.
Richmond Plumbing and Sanware is all about creating the most comfortable and stylish bathroom. If you are thinking about a bathroom makeover, then give us a shout and we'll see how we can help you.