Bold and Bright Bathrooms
Summer is here, which means warmer, longer days, full of colour and plenty of sunshine. Summer may be just the season for you to take hold of those bathroom renovation dreams and bring in the colour and air you so desperately desire. Now is as good a time as any to create a vibrant bathroom, to suit the beautiful weather outside.
Summer is colourful, bold and bright and so your bathroom should be also. Add a little boldness and colour to your bathroom, here's how:
Bold and bright Splashback.
Choose a beautifully bold and bright tile for your bathroom walls to bring in the fun factor. This will work well for your bathroom splashback and would look gorgeous against a Duravit Darling New Range Basin.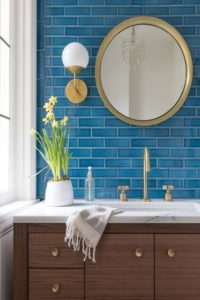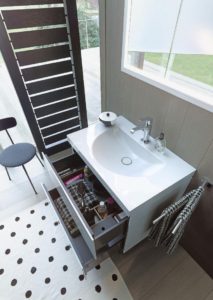 Duravit Darling New Range Basin
Bold and bright Wallpaper
Wallpaper can be such an effective way to add colour and vibrancy to your understated bathroom, with little hassle. Choose one that will bring in the boldness of summer, but still complement your bathroom style. You could apply this to your whole bathroom wall or just one wall as a feature.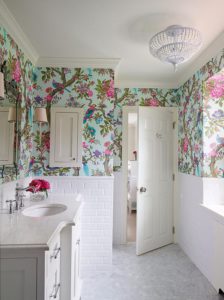 Bold and bright bathroom utilities
It doesn't just have to be your walls and floors that bring life and summer to your bathroom. Your bathroom fixtures can be just as colourful and bold. The kohlerafrica Cleo™ bath is both sophistication and boldness all rolled into one. Its colourful stripes make for a bold statement and brings in all the colours of summer that we so love. We are also in love with bathrooms fixtures with a contemporary design, like Geberit's Smyle bathroom collection – they shout uniqueness and originality.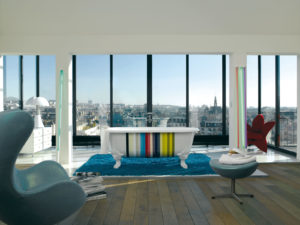 The Kohler Africa Cleo Bath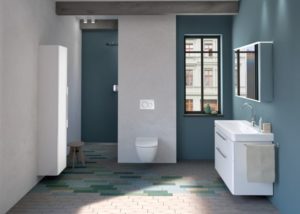 Geberit's Smyle bathroom collection
Enjoy being in your bathroom this summer with a fresh and bold new look. Have fun with colour to bring an airy, lighter look to your bathroom.  
Let us help guide you with your bold and bright summer bathroom. Contact us today to make an appointment.