Sumien Brink, Editor-in-Chief of Visi Magazine, recently adjudicated the Corobrik SAIA Awards and noted an 'au naturel' trend emerging in design, emphasising an authentic, sustainable and efficient approach to design. This style of design not only has a minimal impact on the environment but also aesthetically delights the mind and eye.
Less is more in creating a natural bathroom
Minimalism is at the forefront of creating the ultimate natural bathroom inspired by nature and her elements. Less is more when harnessing an aura of Zen in your design that instils a calm and meditative atmosphere. Organisational vanities from the Fogo range by Duravit are essential for eliminating clutter, and their wooden exterior evokes a sense of cleanliness and harmony with nature.
Incorporate organic influences
Emami Design defines organic design as design that "takes at its starting point organic, flowing natural forms". There are a variety of ways to achieve an organic essence in your bathroom. Woven rugs, rocks and pebbles mirror the elements of a natural landscape, and natural light and wooden finishes further enhance the organic experience. Natural light is a quintessential feature to 'au naturel' designs but if this is not logistically possible, a beautiful central light feature can re-create that desired warm glow.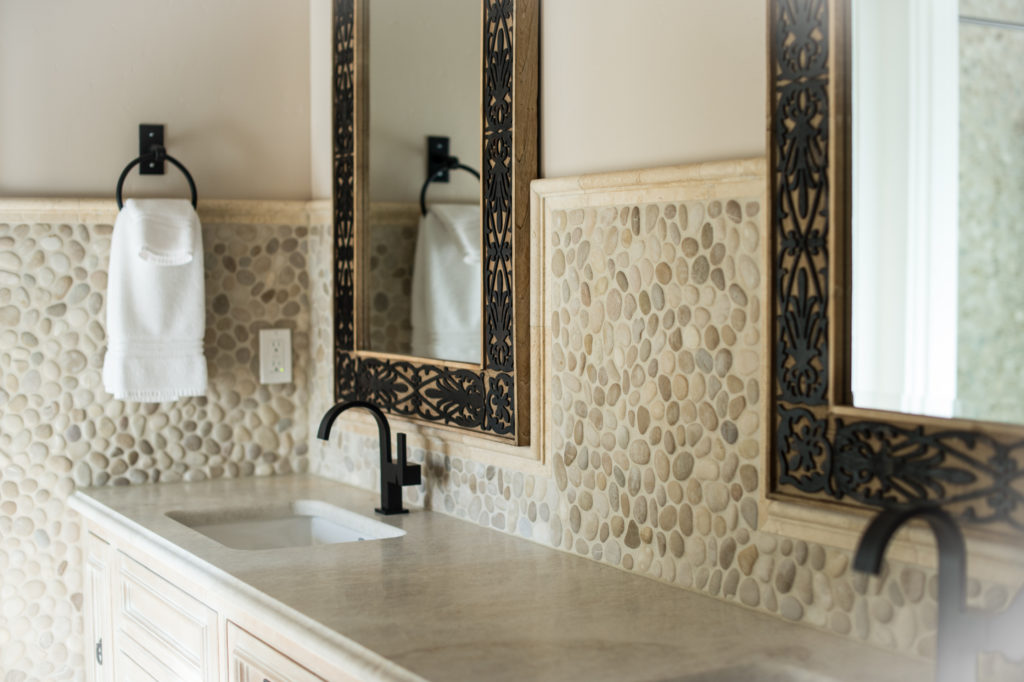 Nature-inspired tones
Mother Nature's own exquisite colour palate ensures that inspiration is a mere glance away. Jasmine Kraneveldt from Bathroom Bizarre eloquently instructs that you should "Let nature be your muse". Gentle browns, subtle shades of green and soft whites elegantly create the ultimate 'au naturel' bathroom.
Spa-like luxury
Spas exemplify how the sense of tranquillity is enhanced by organic natural elements- a cacophony of soft natural sounds drift through the air, potted plants fill the corners and calming scents envelop guests. Recreating the experience of being immersed in nature goes hand-in-hand with a feeling of peace, serenity and luxury. This can be replicated in your bathroom through the addition of a large freestanding bath. The Drayton from Victoria + Albert baths provides a truly sublime bathing experience and can help you capture that desired spa-like effect.
If you need help creating a peaceful bathroom that borrows elements of nature combined with the best products, get in touch with the incredible staff at Richmond Plumbing and Sanware.