Image: vandabaths.com
Is your guestroom bathroom ready for your Christmas and New Year hosting? If you've been thinking about prettying it up for friends and family that have travelled far to see you, then we suggest you have a look at these 4 stunning freestanding bathroom basins before you begin your revamp.
Countertop basins, wash bowls, wash basins, bathroom basins, whatever you call them, they are hugely popular and work well as an anchor point to base your guest bathroom design on. Browse through these great basin brands that you can get from your nearest Richmond showroom.
Dado's Amsterdam Basin
Dimensions: 550 x 350 x 125mm
The Dado Amsterdam basin is the perfect mix of classic and modern style. With a soft square profile and a thin ceramic rim, this bathroom beauty can complement a wide range of bathtubs and can be either top mounted or under slung.
Duravit Starck 1 Washbowl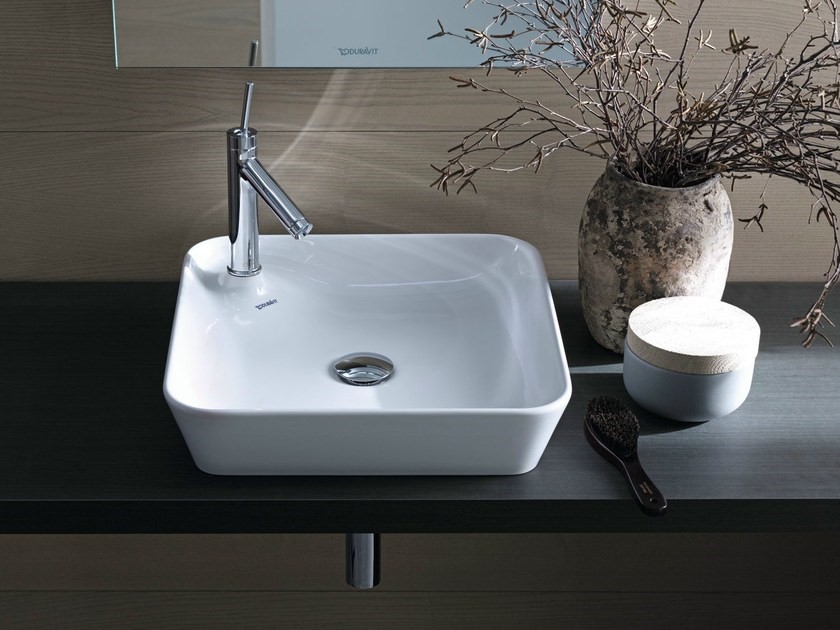 Dimensions: 460 x 460mm
Designed by Philippe Starck, the Duravit Starck Washbowl, is a modern day reinterpretation of the bucket, tub and washbowl, and its beautiful form is elegance embodied!
Vaal Alto Art Countertop Basin
Dimensions: 130 x 370 x475mm
Want to create his and hers freestanding bathroom basins for the in-laws? The Vaal Alto Art Countertop Basin is ideal for this! Coated with vitreous china for extra protection, this contemporary beauty is bound to impress your guests.
Victoria Albert Amalfi 55
Dimensions: 550 x340 x168mm
If organic profiles and soft contours are your style, then you can't go wrong with the Victoria Albert Amalfi 55 – which is available in a gloss or matte finish. This countertop basin has been designed to complement Amalfi bathtub, making it a great choice for a complete guestroom bathroom overhaul.
Would you like to see more of the freestanding bathroom basins that we supply? Pop a mail to info@richmondgroup.co.za and we'll direct you the widest range of countertop basins for bathrooms.